Exporting a Quiz to PDF
1. Click on Quizzes in your Kandoolu Dashboard.
2. Find your Quiz in the list and select View Details.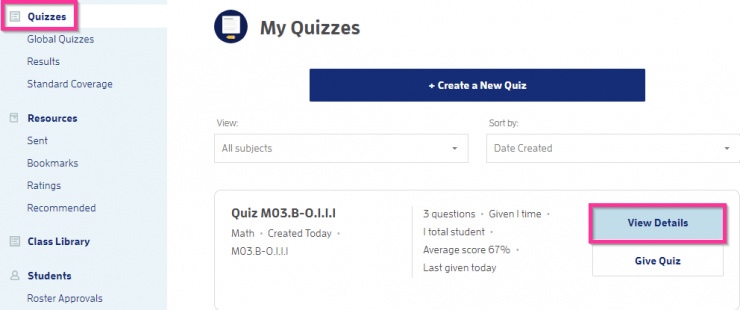 3. Click the PDF icon on your Quiz page.
4. Allow a few seconds for Kandoolu to create a PDF file from your Quiz, then it will be immediately downloaded to your computer.
5. Open the PDF in your PDF reader and use the Print option.